The Ultimate Homeschool Planner: A Review!
I feel so lucky to have had the chance to review so many amazing things this year. We have genuinely loved all but a very few of these products. Our latest review is of The Ultimate Homeschool Planner from Apologia Educational Ministries.

Apologia is a fairly popular publishing company among Christian homeschooling families. This planner they've published was made by author Debra Bell. The Review Crew reviewed three different versions of the planner. One with a blue cover, one with an orange cover, and one with a yellow cover. I received the yellow cover version.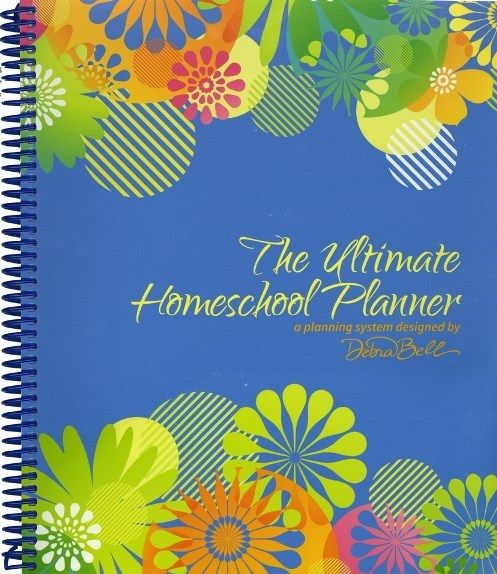 The blue and orange cover planners are for 48 weeks. The yellow cover planner I got is 52 weeks.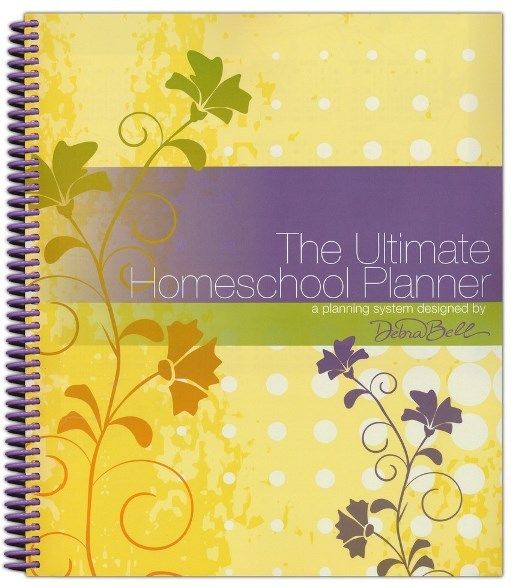 First impression upon taking this thing out of the box when it came in the mail?
Wow. It's huge!
The planner is about 300 pages, and it's large sized. Bigger than a sheet of notebook paper.
It feels lovely to flip through. The spiral binding is a pretty purple color and the pages turn smoothly. The cover is plastic-like, not paper. It's very durable. The coloring on the pages inside match the yellow cover design on the outside.

This stately beast is much, much more than just a mere calendar. Here is what lies within:

The beginning of the planner has a table of contents. (Yes, it's so detailed that it requires a table of contents.)
There are concise instructions explaining how to use all of the scheduling pages in the planner and some suggestions for how to plan well and effectively.
Next up is a one year planning grid.
Love this! It helps you outline your plans for the whole year and gives clarity to your homeschooling journey.
Naturally following this is a "Student Goal Setter" section.
A Family priorities list is next.
Then, a resources list.
Following that you get to the meat of the planner: The monthly planner section…
And the weekly planner section.
The weekly planner section is my favorite part. It has a unique grid layout so that you can actually choose whether to write it out by subject, or by student. There's space for up to six kids in this planner.

The records section has a spot for grade keeping, reading lists, and activities your students have completed.
The rest of the planner contains teaching tips for different learning styles, a high school planning guide, plus a few other little things like a spot to write out the final review of your children's year.
How did the planner work for us?

Very, very well my friends! It worked great, and continues to work great.
I have an online planner that I also like, one I reviewed in the past. However there's just something about being able to use a tactile paper planner to write out your goals and plans, then flip the pages crisply. It's satisfying and enjoyable.
The planner is definitely Christian oriented, with references to prayer and the Bible. Each week contains a section for your Bible verse and prayers, as well as a page for memorable moments from the week and evidences of grace.
It's kind of nice to have a bit of journaling encouragement for the week laid out right there next to your weekly plans. Quiet time is often spent writing out the plans for the week, so it's easy to add in the memorable moments at that time.
Having everything neatly written out gives me a sense of peace and satisfaction. Trying to constantly go over everything in my head is anxiety inducing! I love that I don't have to turn on the computer or stare at a screen to check the calendar or lesson plans for the week.
Old school planning is sometimes the better than tons of technology. If not better, at least a little more fun because I certainly can't doodle on my electronic planner.
Check out more reviews from the Review Crew to see what others thought of these planners!

Find Apologia Educational Ministries on social media:
Facebook: https://www.facebook.com/apologiaworld/timeline
Twitter: https://twitter.com/apologiaworld
Pinterest: https://www.pinterest.com/apologia/
Google+: https://plus.google.com/105053356034237782125