Demme Learning's Math-U-See, Gamma: A Review!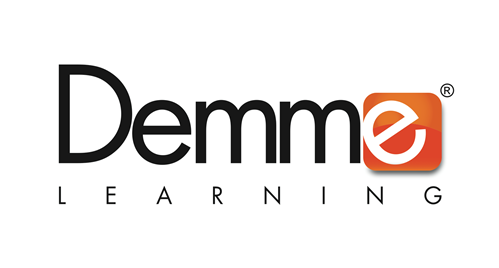 Ok ya'll I'm super excited about this one!
We were sent the Universal Set of the Gamma level of Math-U-See from Demme Learning to review! This included the (physical) Universal Set and the corresponding digital pack.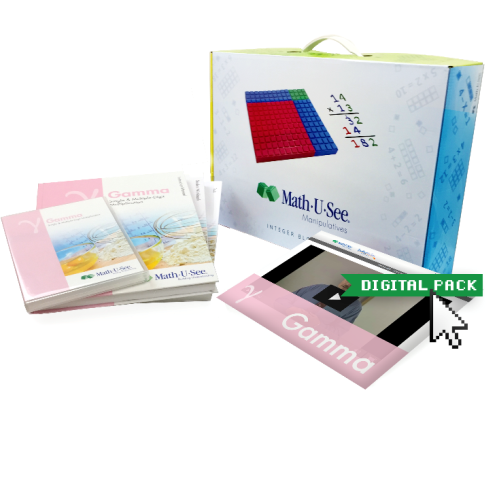 I've mentioned before how Rosie struggled with math. We've tried out multiple math programs. Some of which were ok, some she didn't click with at all. There's one other online program that we reviewed in the past that we've loved, but recently I've wished for something slightly more in depth and hands on for her.
I'd heard a lot of praise for Math-U-See in the past, but to be honest we could never afford it. So when we were given the chance to review it I was thrilled to finally be able to try it out and see what all the talk has been about.
We received a physical set which included a test booklet, a workbook, and an instruction manual with answers, along with a nice set of integer blocks in a carrying case box. The set also included a DVD of lessons. In addition to that we were given access to the digital pack for 12 months.
The digital packs are something new Math-U-See is offering. They're pretty nice!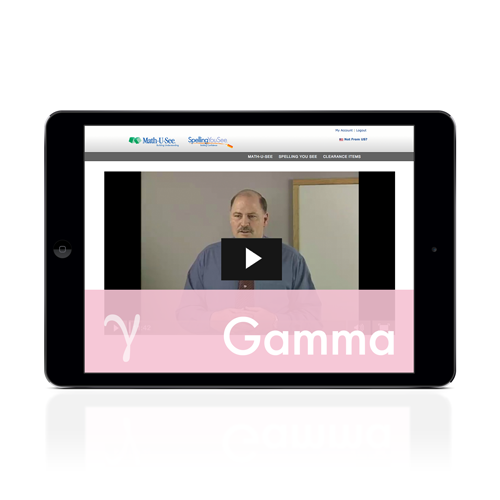 Our digital pack for the Gamma level included the following:
-12-month access to Gamma streaming instruction videos
-Instruction Manual PDF Lesson solutions
-Skip Count Songs MP3s and Songbook PDFs
-12-month access to digital manipulatives, using Chrome or Safari browsers
(I also noticed that there is an iOS app on the Apple Store for these manipulatives that you can purchase separately. I didn't try this out, but it looked like a nifty option.)
We love everything digital at our house! We've stopped buying DVD's, for example. We just buy movies digitally. So the digital pack was perfect for our family.
The streaming instruction videos are perfect for our school days. I just quickly pull up the video, no keeping up with the DVD or fooling around with the TV.
The instruction videos state they can be watched by the parent, or both the child and the parent. I will say that Rosie (age 9) thinks the instruction videos are very dry. She says they are just like "real" school. The videos are of a man talking in front of a(n invisible) class of kids with a dry erase board he writes on. There are no silly attention grabbing gimmicks, it's just pure simple explanations from a personable middle aged man.
As a teacher though? The guy in the videos does an excellent job. My math-challenged child was easily able to follow his explanations without getting confused or losing focus. So that's an overall big thumbs up for this aspect of Math-U-See!
The program is called Math-U-See for a good reason. The manipulative blocks are incorporated into the lessons flawlessly. For Rosie, who is a visual learner like I am, these are great.
The worksheets also incorporate the blocks. The workbook contains multiple pages of practice for each lesson, but in the introduction video the teacher mentions you don't have to complete every single one. I liked this a lot–there's enough for Rosie to practice until she gets it, and if it's too redundant because she grasped that lesson right away we can just skip the extra pages without missing anything.
Oh, I don't want to forget about the digital version of the integer blocks! We used them in Chrome browser on our Mac. They work perfectly smoothly! Very easy to use! Especially when your younger children are using the physical block set as a toy to occupy themselves while you work on math lessons with your older child… ;)
Gamma level of MUS focuses on multiplication. They teach it as a visual, reasonable way to add quickly–by making a rectangle with the integer blocks, then counting the number of blocks on the length time the width. I honestly feel like the teacher explains it a lot more clearer than I could. I would have been so much better off had someone shown me math in this fashion back in elementary school when I cried during math class because I felt so clueless and embarrassed.
A big thanks to Demme Learning for sending us such a big set to review. I really appreciate it and can't wait to see how much this helps Rosie gain more self confidence in math. I'm pretty sure we'll be completing Gamma and then ordering the next level! (And no, I'm not just saying that for the sake of the review. MUS is a great curriculum for visual learners. I wish I had started using it with Rosie from kindergarten.)
Read other reviews of Math-U-See, including different levels, by clicking the banner below!

Obligatory Disclaimer :D
Check out Demme Learning on social media!
Facebook
:
https://www.facebook.com/mathusee
Instagram: https://instagram.com/mathusee/
Twitter: https://twitter.com/mathusee
YouTube: https://www.youtube.com/user/mathusee