Harriet Tubman: A Biography Review!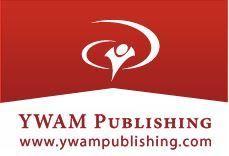 Rosie and I have been reviewing an excellent book from YWAM Publishing's series of historical biographies! It's called Heroes of History- Harriet Tubman by Janet and Geoff Benge. In addition to the book there was also an accompanying Digital Unit Study.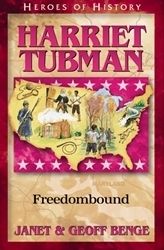 Part of Charlotte Mason style learning involves reading living books instead of just learning facts from textbooks. This book falls perfectly in line with that. The story is captivating and makes the story of Harriet Tubman and the Underground Railroad come alive for Rosie. She has become emotionally invested in the characters, cringing when they are whipped, and feeling Harriet's frustration and fear.
In the past we've read books about a certain American doll that take place in this time period–a similar but simpler story of a little girl running to freedom. Rosie really connected with that short series of books. Heroes of History- Harriet Tubman is a reading level up from those books, a nice next step in learning about this painful period of American history with more historical detail. And of course Harriet Tubman is a real person, a true story, and an important figure in our nation's history.
Harriet Tubman was a slave, an abolitionist, a humanitarian, and even a Union spy during the Civil War. She was truly a hero of her times, and quite a heroic figure for not only African Americans but also girls everywhere.
I absolutely love historical novels, so I have been enjoying reading this book aloud. I've been resisting reading ahead so that I can enjoy the story along with Rosie, but it's hard to restrain myself! In school we learned about Harriet Tubman, but never on such a personal level as I've found in this book. Reading about her this way makes it easy to relate to the humanity and experience first hand pain slaves suffered at the hands of Southern society.
As Rosie so aptly sums it up: IT'S SCARY!
It's also real life.
What about the Digital Unit Study?
The unit study includes guides for it to be used in small groups, classrooms, and homeschools. The unit study itself is divided into two parts.
The unit study includes everything parents/teachers need to know to help students get the most out of the book. The study has key quotes, talks about how to make a display corner, has questions for each chapter, tells how to relate the subject to social studies and geography, and gives ideas for further student explorations on the subject.
My favorite part of is the quote section! The quotes are not just from the book. They are quotes that are applicable to the subject in the book, from both modern famous people and historical figures. I love how the quotes wrap the curriculum into a full, well rounded subject. It's not just something that happened in the past. The quotes relate the events to modern daily life, and make you think how you could apply some of the principles found in the story to your own life.
"I wanted you to see what real courage is, instead of getting the idea that courage is a man with a gun in his hand. It's when you know you're licked before you begin but you begin anyway and you see it through no matter what."
—Harper Lee
The second half of the unit study includes printables: A map, a timeline, and a Harriet Tubman fact sheet.
The Digital Unit Study is a nice addition to what is already a great book.
We plan to add to our study of Harriet Tubman and the Underground Railroad by visiting the National Underground Railroad Freedom Center in Cincinnati soon. If this kind of stuff interests you watch our Youtube channel for the vlog here in a couple weeks!
If you would like to read more reviews of this book and other biographical books by YWAM Publishing click the banner below!

Obligatory Disclaimer…
Find YWAM Publishing on social media:
Website: www.ywampublishing.com
Facebook: http://on.fb.me/o9VOMN
Twitter: @YWAMpublishing http://twitter.com/YWAMpublishing
Pinterest: http://www.pinterest.com/YWAMpublishing
The YWAM Publishing Blog: www.ywampublishingblog.com