Essential Skills Advantage: A Review!
This week our review is for the Complete Home Learning Suite by Essential Skills Advantage. Both Rosie (age 9) and Ada (age 6) have been reviewing this one! We received a year subscription for two students for the review.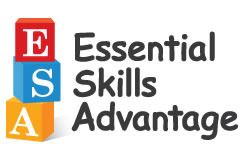 This fully online program is designed for children from Kindergarten to 6th grade. It's a supplemental program to help children focus on particular skills, building knowledge through extra practice. Areas of knowledge included are grammar, language, spelling, reading, math, science, and geography!
Specifically…
reading (K to 6th)
language and grammar (K to 6th)
math (K to 6th)
science (K to 3rd)
geography (4th to 6th)
This isn't just a program for homeschoolers, by the way. It's also used in over 20,000 schools across the USA.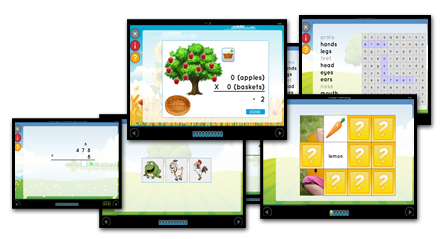 What did we love about this program?
Right off the bat it's colorful and engaging! The program is simple to navigate with clear, modern looking menus and text. Nothing here is outdated or sluggish.
We loved that it can be used on tablets! (It is not optimized for smart phones, just fyi.) Both of my kids have their own tablet, so it's very convenient and easy for everything to run nicely on their own screen. This means they can do the work anywhere–not just at the computer desk.
As a parent I also love that ESA offers such a wide range of skills for my children to work on. They can have free choice from their grade level and I know they're learning something. Win/Win situation for everyone!
Honestly we are not big fans of text-book like reading comprehension questions. We're more about living books and learning through reading over here. However, if you like that style of learning then you will love ESA's reading section. We found that even the sixth grade level was entirely too easy for my nine year old. She's a bit ahead in reading, vocab, and comprehension.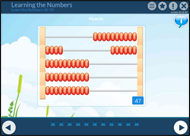 My favorite section is the math! My six year old loves math, and my nine year old needs tons of extra math practice. The first grade section of math that my six year old was looking at even teaches how to use and read an abacus! Lots of wonderful skills in there that my kids need for sure.
I also liked the geography section because I feel like that's a topic often glossed over for kids and it's actually quite important to have a good sense of direction in our world.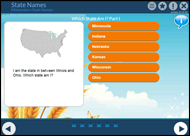 Who is this program for?
Essential Skills Advantage would be excellent for non-homeschooled kids to work on over summer break to keep their minds fresh. It would also be great for homeschooled kids who like computer work and need to continue working on certain skill areas beyond their regular curriculum.
Interested in what other families thought about ESA? Click the banner below to read more Crew reviews!

Obligatory Disclaimer:
Find Essential Skills Advantage on social media:
Facebook: https://www.facebook.com/skillsadvantage/
Twitter: https://twitter.com/SkillsAdvantage @SkillsAdvantage
Pinterest: https://www.pinterest.com/SkillsAdvantage
Google +: https://plus.google.com/u/0/
LinkedIn: https://www.linkedin.com/company/skillsadvantage
Blog: http://buyesa.com/blog/